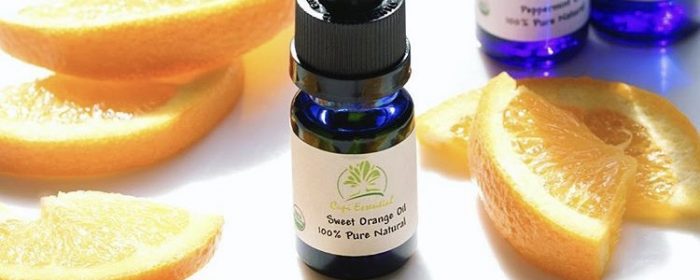 Our Orange Oil is distilled with care. This essential oil is produced by cells within the rind of an orange fruit. In contrast to most essential oils, it is extracted as a by-product of orange juice production by centrifugation, producing a cold-pressed oil. Well-known for its uplifting properties, orange oil carries cheerfulness while simultaneously calms, making it ideal as an overall mood enhancer and relaxant. Its balancing effect on the mind and body. Sweet Orange Oil has warming and joyful qualities. Its broad aromatic appeal renders it an excellent choice for diffusing in diverse groups.
The most prominent active ingredients in orange oil are limonene (which is about 85–96 percent of the extract) and myrcene (0.5–3 percent). Limonene is especially considered a powerful antioxidant that fights free radical damage and inflammation that can lead to various diseases. These compounds are considered types of monoterpenes that are a dietary component in many citrus oils that have demonstrated anti-tumor activities. According to Dr. Axe
Benefits of Sweet Orange Oil
Fighting cancerous tumors
Increasing circulation
Killing bacteria and pathogens
Decreasing wrinkles
Improving complexion
Easing anxiety
Decreasing hypertension
Circulation Booster
Pain Reducer
Acne Fighter
Sweet Orange Oil Blends Well With: Bay Laurel Leaf Oil, Black Pepper Oil, Sage Oil, Eucalyptus-Lemon Oil, Frankincense Oil, Grapefruit Oil, Juniper Berry Oil, Lavender Oil, Lemon Oil, Rose Oil, Ylang Ylang Oil.
Disclaimer:
All information contained within this site is for references only and are not intended to change the advice given by a pharmacist, or any other licensed health-care professional. Organic Infusions products have not been evaluated by the FDA and are not intended to diagnose, treat, cure, or prevent any health condition. Always Keep essential oils away from infants, children, and all pets. We do not advise the use of essential oils for internal use unless they are prescribed by your health care provider and certified aromatherapist. Only your certified aromatherapist can prescribe the proper dosage and usage. Please check with your health care professional before ingesting any essential oils. Thank you!